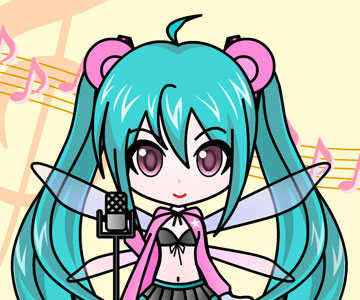 A very cute vocaloid maker by Tyrblue, you have a lot of options and you also have at the bottom of the menu a lot of colors which you can use to make your vocaloid in your favorite colors cause you can change the colors on everything. Have fun! The buttons are like this if you don't understand:
First: - backgrounds
Right row:
- front hair
- back hair
- tops
- bottoms
- shoes
- headphones
- bubble
- eyebrows
- eyes
- moods
- mouth
- accessories
- ears
Don't forget to check her DeviantART page for more cool art.