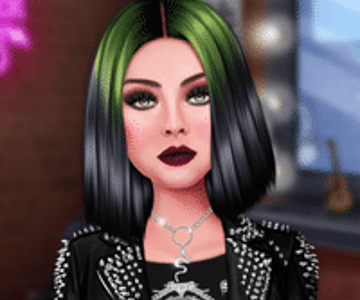 You've probably asked yourself: do celebrities ever do their own makeup? You will find out if you play this cool beauty game for girls.
Three celebrities give you the chance to witness a real transformation. The first level will introduce you to a music diva who has opted for a grunge style. Here is a beautiful Hollywood star who loves college style, that's why she chose to surprise you with the coolest looks so that you will always shock your schoolmates. Last but not the least, one of the most followed people on TikTok comes with a unique selection of masks and stylish outfits.
The transformations are radical, it starts with a look that exposes the most undesirable flaws that most celebrities want to hide. Just after a complex facial treatment, where blackhead removal and skin treatment are just a few of the steps you need to follow, comes the make-up part. A unique collection of makeup and accessories will surprise you even more. Their wardrobes will not be left unrepresented either, so choose the most suitable clothes, hairstyles, jewelry and accessories to bring even more sophistication!
You're one click away from starting one of the most attractive beauty games you've played recently. Enjoy this free girls game and visit us tomorrow for more exclusive girl games!