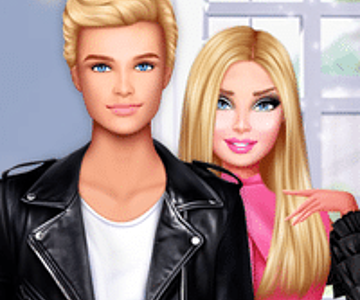 Welcome to Roomies Blind Date, the ultimate dress-up game for girls! In this game, you play as three high school friends who receive anonymous messages inviting them on a blind date. Excited but nervous, the girls seek each other's advice to dress and makeup in a way that will impress their mystery admirer.
As they arrive at the date location, they are surprised to find out that they have all been invited by the most popular boy in school! Determined to win his heart, the girls will have to compete against each other to become his chosen one.
Your task is to help the girls choose the coolest outfits that will make them stand out and capture the heart of the popular boy. There are plenty of options to choose from, including stylish dresses, trendy tops, and cool accessories. You can also experiment with different hairstyles and makeup looks to create the perfect look for each girl.
Be careful! Each girl has her own unique style, and the popular boy may have a different preference. Pay attention to his reactions and try to choose outfits that suit his taste.
With your help, the girls will have a chance to win the heart of the popular boy and become the envy of their classmates. Are you ready to take on the challenge and help them find their true love? Play Roomies Blind Date now and let the fashion and dating fun begin!