Flash Quiz Princess Vs Princess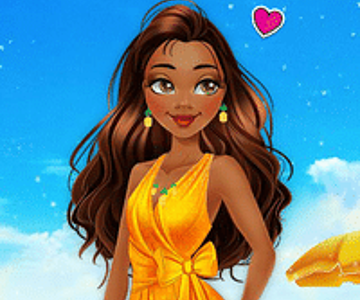 Embark on a fantastic adventure with two benevolent princesses who share an unbreakable bond of friendship. In the enchanting world of Flash Quiz Princess Vs Princess, these royal companions have come up with an exciting game to test just how well they truly know each other. But before the quiz begins, players are treated to a delightful task of selecting the most vibrant and stylish outfits for our princesses. With their outfits on point, it's time to dive into a captivating quiz filled with fun and surprises!
The heartwarming story revolves around the princesses' quest to deepen their understanding of one another. Through a series of engaging questions, they aim to uncover the depths of their shared experiences, secrets, and preferences. As players embark on this educational and enjoyable journey, they will witness the magical moments of camaraderie that only true friendship can bring.
Each princess takes turns asking the other a thought-provoking question, and here's where the excitement intensifies! If a princess answers incorrectly, a mischievous water pistol will playfully splash water upon the one who missed the mark. This interactive twist adds an element of surprise and laughter, making every moment of Flash Quiz Princess Vs Princess even more entertaining and engaging.
With its friendly and educational approach, this game aims to entertain and enlighten young players. By encouraging knowledge sharing and celebrating friendship, Flash Quiz Princess Vs Princess creates a space for players to learn while having an absolute blast. So, gather your friends, choose your favorite princess, and let the trivia fun begin as you unlock the secrets of these extraordinary royal companions!
Remember, in this enchanting realm, the bonds of friendship are strengthened through laughter, learning, and the occasional splash of water. So, are you ready to immerse yourself in a world of delightful quiz challenges and unforgettable moments? Step into the captivating universe of Flash Quiz Princess Vs Princess and prepare for an experience that will leave you beaming with joy and newfound knowledge!