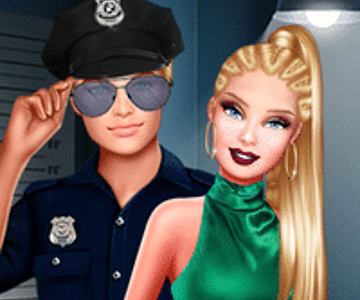 Hey fashionistas! Are you ready for the ultimate fashion challenge? In this game, seven girls are in a serious fashion crisis. They were caught red-handed by the handsome police officer Kevin, looking like total fashion disasters for their big events. But don't worry, you're here to save the day! It's time to show off your fashion skills and help these girls get their fashion game back on track.
But wait, it gets even juicier! One of the girls was caught on a date with her man, looking like a hot mess. Another was busted at a wild pool party, and the rest were caught at a bachelorette bash, prom, and even just a regular old school day! It's up to you to help these girls get out of fashion jail and into the spotlight. Are you ready to take on the challenge?
Officer Kevin has taken the girls to the police station, and they're not getting out until they look their best. That's where you come in! You'll have access to the latest fashion trends, accessories, and makeup to help these girls look their best. Get creative, mix and match different styles, and find the perfect outfit for each girl's unique personality. It's time to work your fashion magic and transform these fashion disasters into fashionistas!
Are you ready to save the day and become the ultimate fashion guru? It's time to get started and help these girls shine at their big events. With your help, they'll be turning heads and making jaws drop. Get ready for a fashion adventure like no other, and show the world what you're made of! Let's do this!