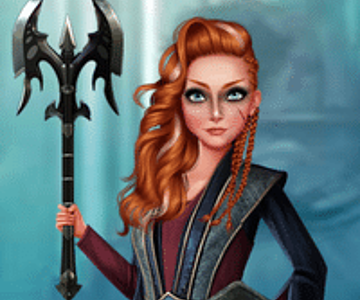 Calling all fashion-savvy warriors and fantasy enthusiasts! Prepare to be enchanted by the hottest game in the realm, Centaur Princesses. Get ready to embark on an epic journey alongside four magnificent centaur princesses, each possessing a unique blend of grace and power. This game is all about unleashing your creativity and creating mesmerizing looks for these incredible creatures.
Let's dive into the enchanting world of our centaur princesses! The first princess boasts the body of a regal white lioness, combined with the fierce spirit of a warrior princess. The second princess possesses the powerful body of a majestic horse and the fiery red hair of a true princess. The third princess embodies the delicate grace of a deer, paired with the elegant beauty of a brunette princess. And last but not least, the fourth princess exudes the strength and agility of a mighty tiger, merged with the essence of a princess.
As the player, your mission is to curate stunning outfits for these centaur princesses, as well as their centaur bodies. Dive into a wardrobe overflowing with warrior-inspired ensembles, dazzling jewelry, and awe-inspiring weapons straight out of a fantasy world. The possibilities are endless as you mix and match to create the perfect look for each princess.
But it doesn't stop there! Your creative genius extends to the realm of makeup. Select the ideal makeup styles for each warrior princess, accentuating their unique features and fierce personalities. From bold and daring to subtle and enchanting, the choice is yours.
As you reach the thrilling conclusion of your styling adventure, seize the opportunity to immortalize your creations by saving a picture of the four centaur warrior princesses, dressed to perfection by none other than you! It's a keepsake that will transport you back to this magical moment time and time again.
Prepare to be captivated by the world of Centaur Princesses, where fashion meets fantasy, and courage meets style. This game will not only fuel your imagination but also teach you the importance of embracing your unique qualities, celebrating diversity, and unleashing your inner warrior. So, gear up, princesses, and let your creativity shine!
Save the final outfits and embark on an unforgettable quest filled with fashion, fantasy, and warrior princesses. Remember, true beauty comes from within, and with the right outfit and a dash of bravery, you can conquer anything!